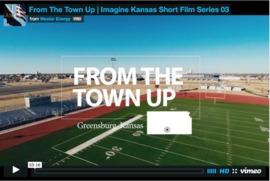 The following videos were created by Westar Energy as part of the Imagine Kansas Short Film Series. The information presented below comes directly from the Westar Energy website. Enjoy the trailer, the two television ads for the film, and the full film as they discuss the rebuilding of our community. After an EF5 tornado demolished Greensburg, Kansas, its future was uncertain. But the people of . . .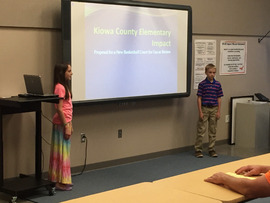 On Monday, April 27, thirteen 5th grade Elementary Impact students addressed the USD 422 Board of Education with a formal proposal requesting a basketball court be added to the playground for the elementary school. After the presentation, Ki Gamble, USD 422 Board President, addressed the students and praised them for the quality and . . .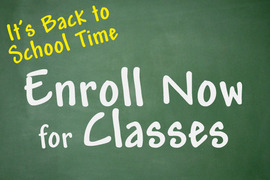 As the 2015-2016 School year approaches, enrollment dates have been set for KCES,KCJH, and KCHS. Please plan accordingly to be at enrollment on the scheduled day for your child. Kiowa County Elementary School August 6th and 7th from 8:00 AM to 4:00 PM Kiowa County Junior High School August 6th and 7th . . .
Current Highlights