Top Stories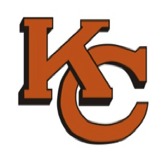 Kiowa County Junior High's Impact (leadership training) group features six different committees that are responsible for critical aspects of JH student life: Maverick Pride, Social Activities, Maverick Green Team, Fundraising, Character Crew, and Video Production. The Video Production committee, consisting of co-chairs Ashlind and Reid, and members Kaden, Koby, Tina, Makenna, James, and Katie all have video projects that . . .
Click on the photo to see all of the pictures from the Talent Show. Each year, the Elementary Impact students host the Betcha Didn't Know Talent Show. The show, held on December 17th at 1:00 this year, was intended to be a safe environment for kids to test out little known talents in front of a relatively small crowd. . . .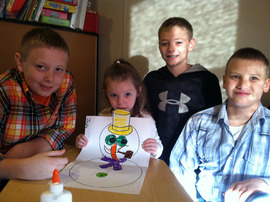 The 6th and 7th grade Band students have been learning about arranging songs this semester. So they took "Frosty the Snowman" and made it their own! We first incorporated body percussion and louds and quiets to make the song more interesting. After that, the kids used instruments around the room to create even more unique . . .
Current Highlights