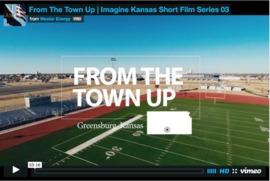 The following videos were created by Westar Energy as part of the Imagine Kansas Short Film Series. The information presented below comes directly from the Westar Energy website. Enjoy the trailer, the two television ads for the film, and the full film as they discuss the rebuilding of our community. After an EF5 tornado demolished Greensburg, Kansas, its future was uncertain. But the people of . . .
As of the end of March, Kiowa County Schools received notice that we have the top producing 50 kilowatt tower in the world. Just recently, the Kiowa County Schools tower, located just to the east of the football field, also topped the 1 million kilowatt of power mark in terms of production for the district. This equates to . . .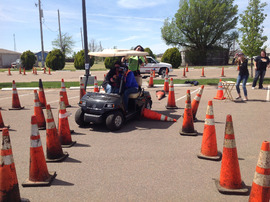 On Tuesday, April 14th the Kiowa County EMS had the Safe Kids Kiowa County program on hand to demonstrate to the students of Kiowa County High School and South Central High School just how difficult it is to function when you are distracted or impaired. Students had the opportunity to drive a couple of different courses while . . .
Current Highlights