Top Stories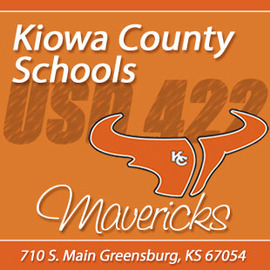 Below you will find a video that was created by the Digital Media class at Kiowa County High School. Not only is this an outstanding way to show you around our building, but it is also a great way to show you the kind of class work that is being completed at Kiowa County High School. Please feel free to contact the District Office if you have any specific questions about our building, or if you are interested in having a tour . . .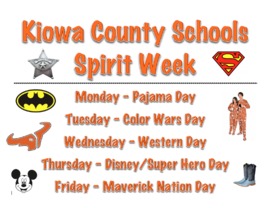 Homecoming week 2014 is upon us! Events are planned for each day from September 15 through September 19. The attached photo shares the Spirit Week activities for this year. Homecoming week will culminate on Friday with the Homecoming Parade, Community Pep Rally, Crowning Ceremony, and the Football game vs. the Ashland Blue . . .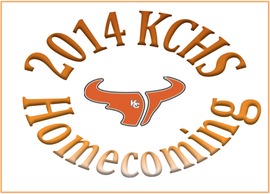 The Kiowa County High School Homecoming Committee is hard at work making all of the necessary preparations for the upcoming Homecoming events. Please refer to the fliers below for important information concerning the homecoming parade. If you have any questions, concerns or comments please contact Kim McMurry at . . .
Current Highlights