Top Stories
On August 19, 2014, Kiowa County Athletic Director and Track & Field Coach Travis Powell was notified that the 2014 Kiowa County Track and Field team had been recognized as an Outstanding Program in the State of Kansas for the 2014 Track and Field Season. According to the information received with the award, all boys and girls teams are ranked by classification, according to their league, regional, and state meet finishes. . . .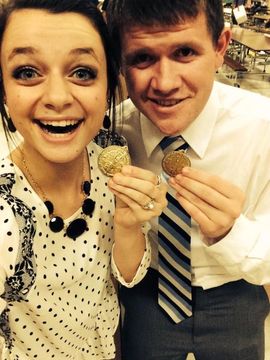 Current Highlights
Laundering and Care Instructions

....for the News Update feature
There is a way to make sure you're always in the know when it comes to activities, special announcements, schedule changes and school closings at Kiowa County Schools USD 422. How?  Sign up to receive News Updates. On the left side of the front page of our web site, enter your e-mail address in the field provided under . . .
Kiowa County Junior High School is a proud member of the Kansas State High School Activities Association (KSHSAA) and the Southern Plains Iroquois Activities Association (SPIAA). Currently, the . . .