Working...

2020-2021 Kiowa County Schools Student Enrollment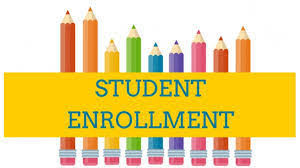 The dates and times for Kiowa County Schools 20-21 student enrollment have been set. Enrollment will begin on Tuesday, August 4 and run through Friday, August 7. Enrollment will begin each day at 8:00am and end at 3:00pm. Building level enrollment information from the respective building Principals can be found at the following links. Please look the information over before coming to enroll your student. To help speed up the enrollment process, please have all documentation filled out fully before arriving.
Enrollment packets were mailed on Wednesday, July 29. Please contact your building office if you have not received your packet by Monday, August 3.
In order to maintain effective social distancing practices, parents will be setting appointments to enter the building to enroll their student. At this time, we are encouraging all parents to wear masks when coming for enrollment, but they are not required. Please click on the SignUp Genius button below to set your appointment. Be advised that there are separate tabs for the Elem/JH and the HS schedules. After clicking on the button below, the building tabs can be found in the top left corner of the page. They are located just above the image of the Kiowa County Schools sign. Please be sure to select the correct tab before setting an appointment for your student. If you are encountering issues with the site, please contact Kristin Wondra by email (kwondra@usd422.org) or by phone at (620) 723-2332. She will be happy to help walk you through the sign up process. Thank you!