Working...

2020 Soil Conservation Poster Winners
On the morning of Tuesday, January 21, the Elementary and Junior High students from Haviland and Kiowa County gathered in the Varsity Gym at Kiowa County Schools to hear the announcement of the winners for the Kiowa County Conservation District Poster contest. Information about the program and photos of the winners can be found below. All of the students did an outstanding job with their posters!
All students from all the Kiowa County schools were eligible to participate in this event. There were 152 entries from all of the schools in the county. The winners received ribbons for their efforts at the awards assembly which is held Tuesday, January 21st. Jeffery Feim, Kansas Department Wildlife PT Kansas gave the program to the students. All of the participants are also invited to the district's annual meeting to be held February 19th, 2020, 6:30 p.m., at the First United Methodist Church, Greensburg, Kansas. All winners in attendance at the annual meeting will receive a gift certificate from Angels Heavenly Desserts, honorable mentions receive Big Well Bucks, and the grand champion winners will receive a gift card from the district.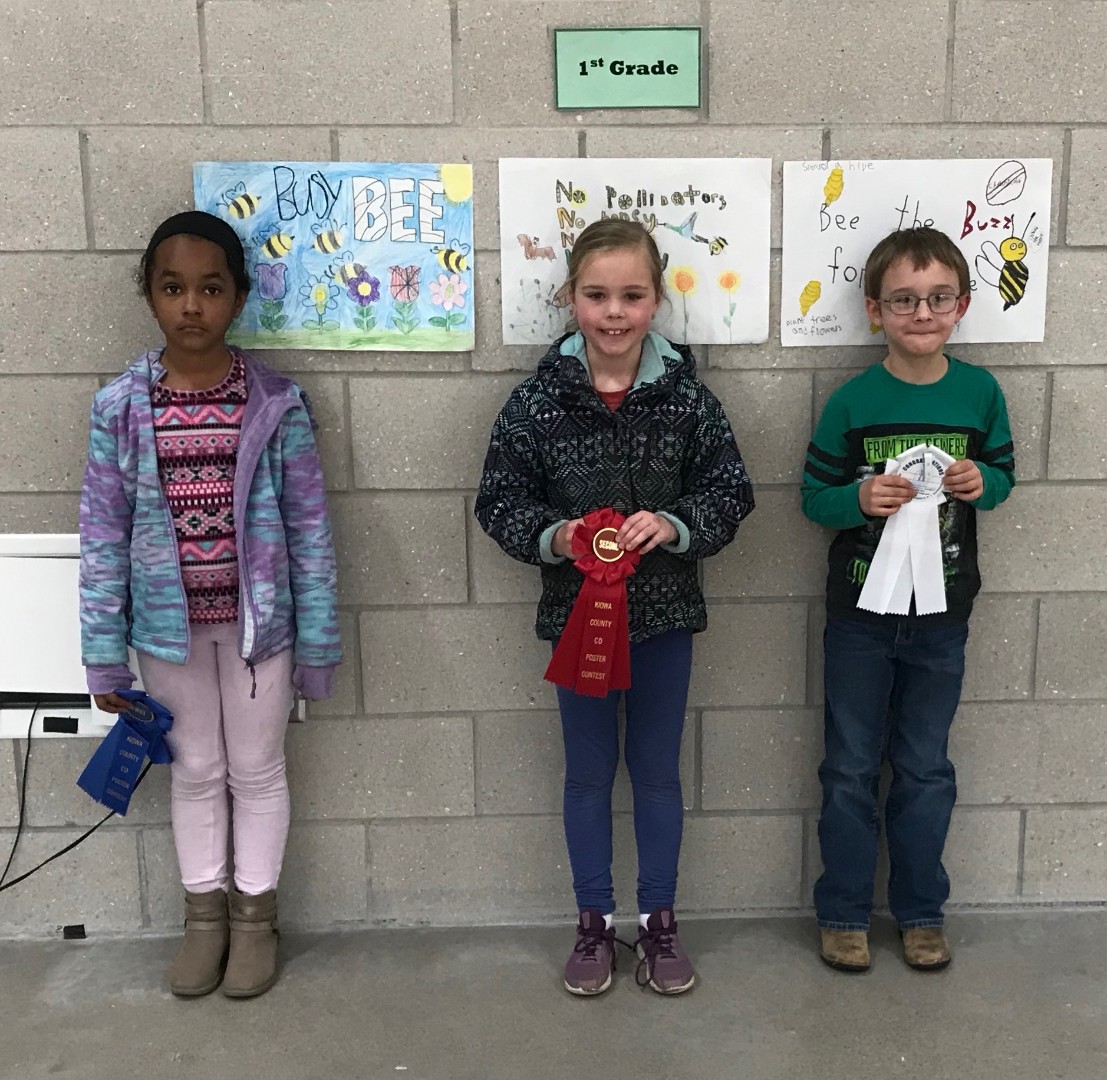 1st GRADE
1. Mya Mitchell
2. Gentry Ballard
3. Kaden McCarley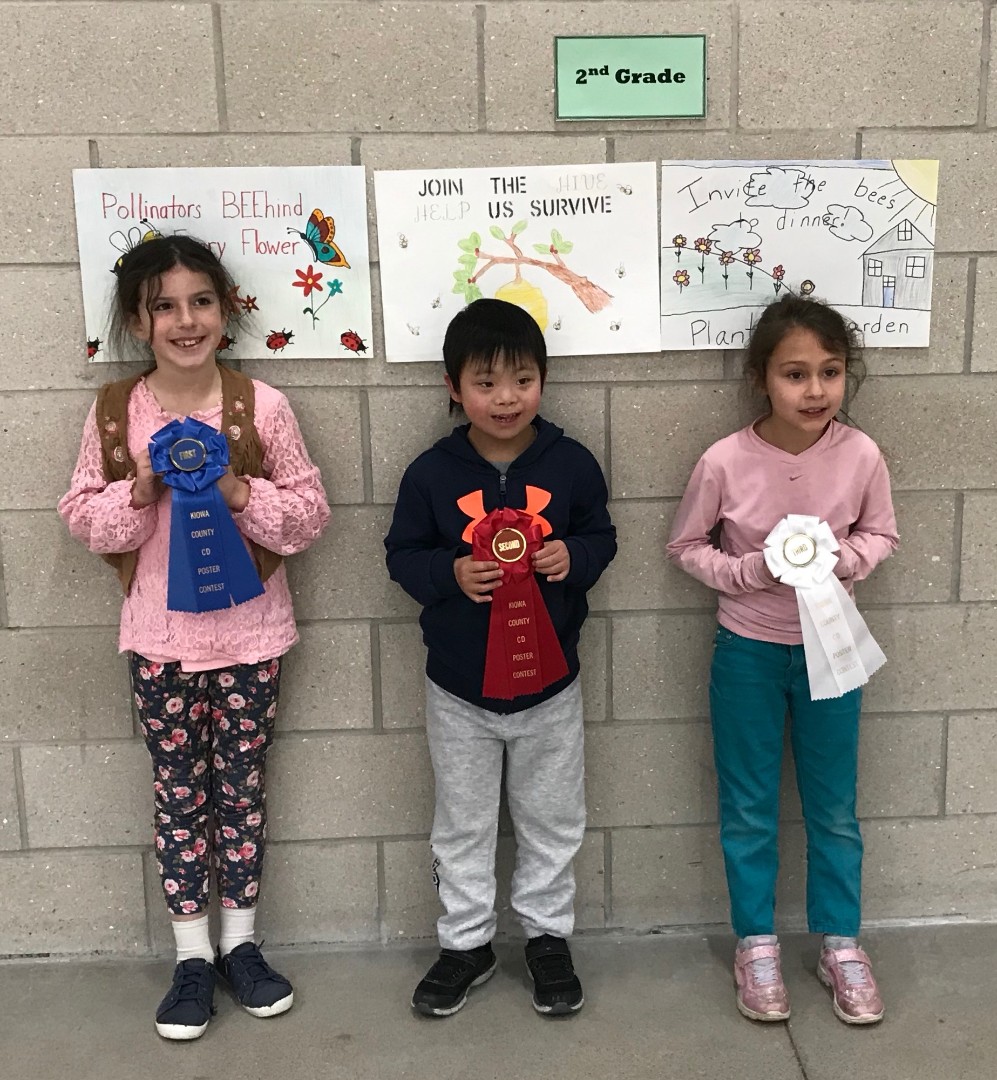 2nd GRADE
1. Melanie Sneed
2. Kia Weseloh
3. Trenity Ramsey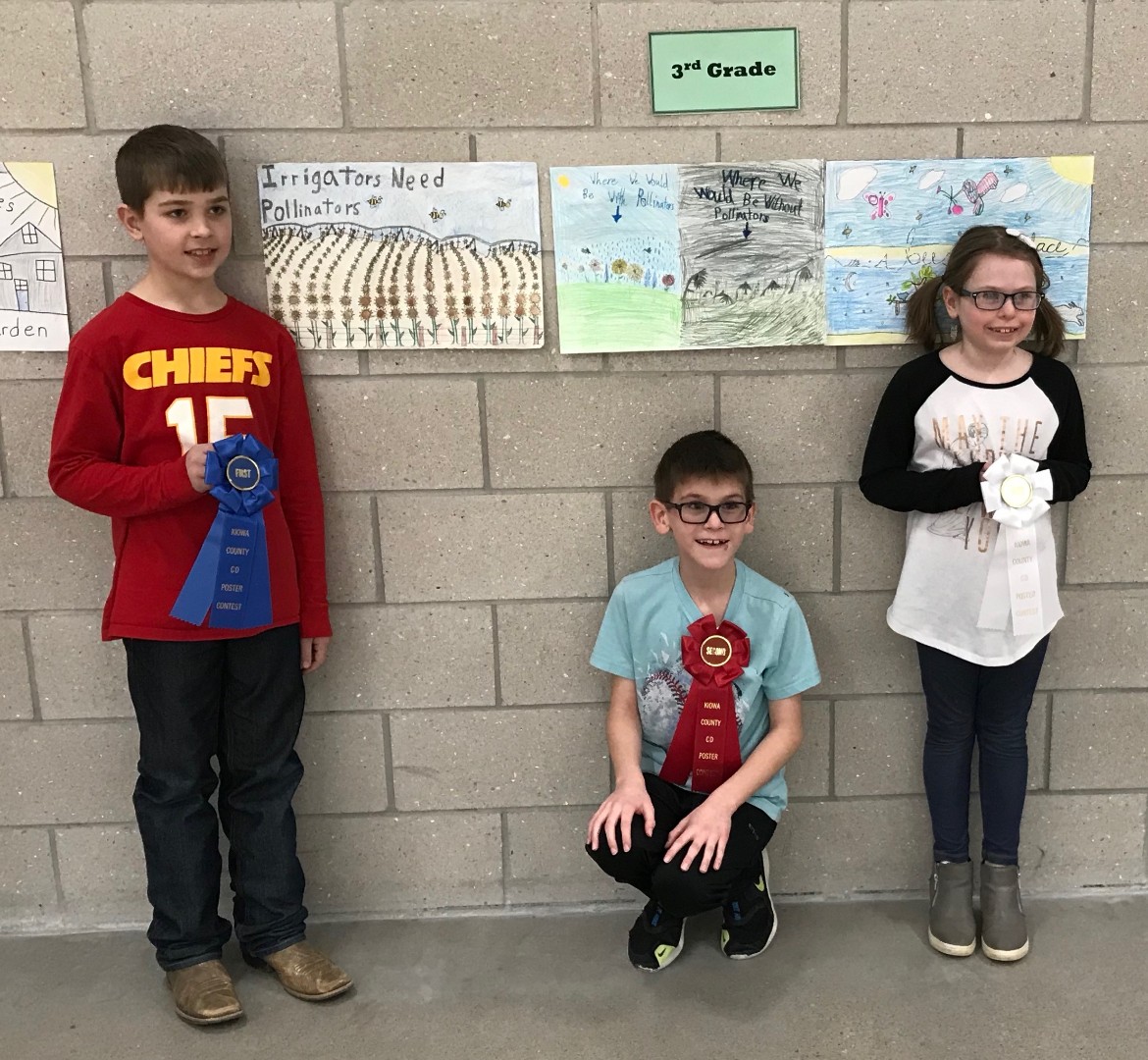 3rd GRADE
1. Reed Frazier
2. Dallas Derley
3. Evelyn Stokes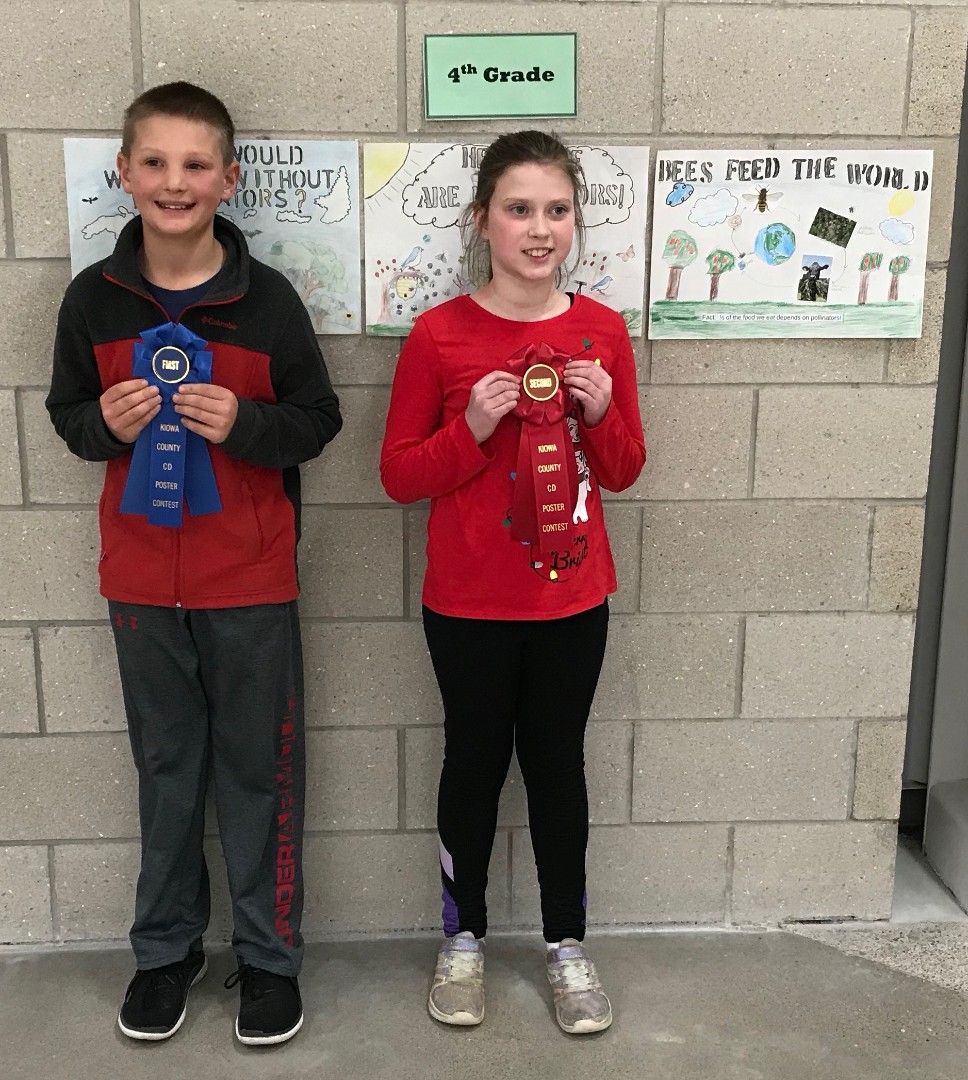 4th GRADE
1. Brody Chartier
2. Hannah Halverstadt
3. Justin Slade (Not Pictured)
1st - 4th GRADE GRAND CHAMPION
Melanie Sneed - 2nd Grade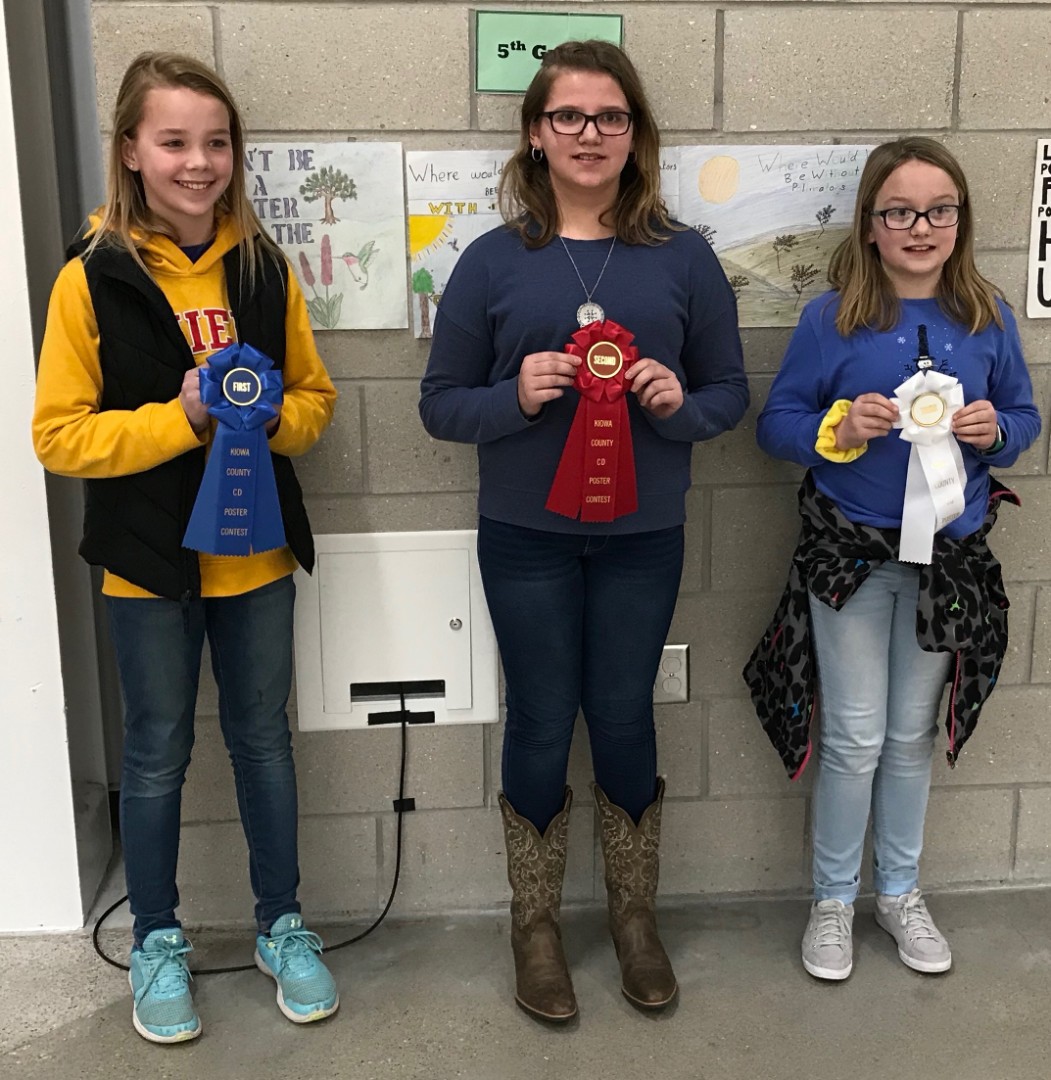 5th GRADE
1. Hallie Frazier
2. Addison Higbie
3. Kimberly Redecop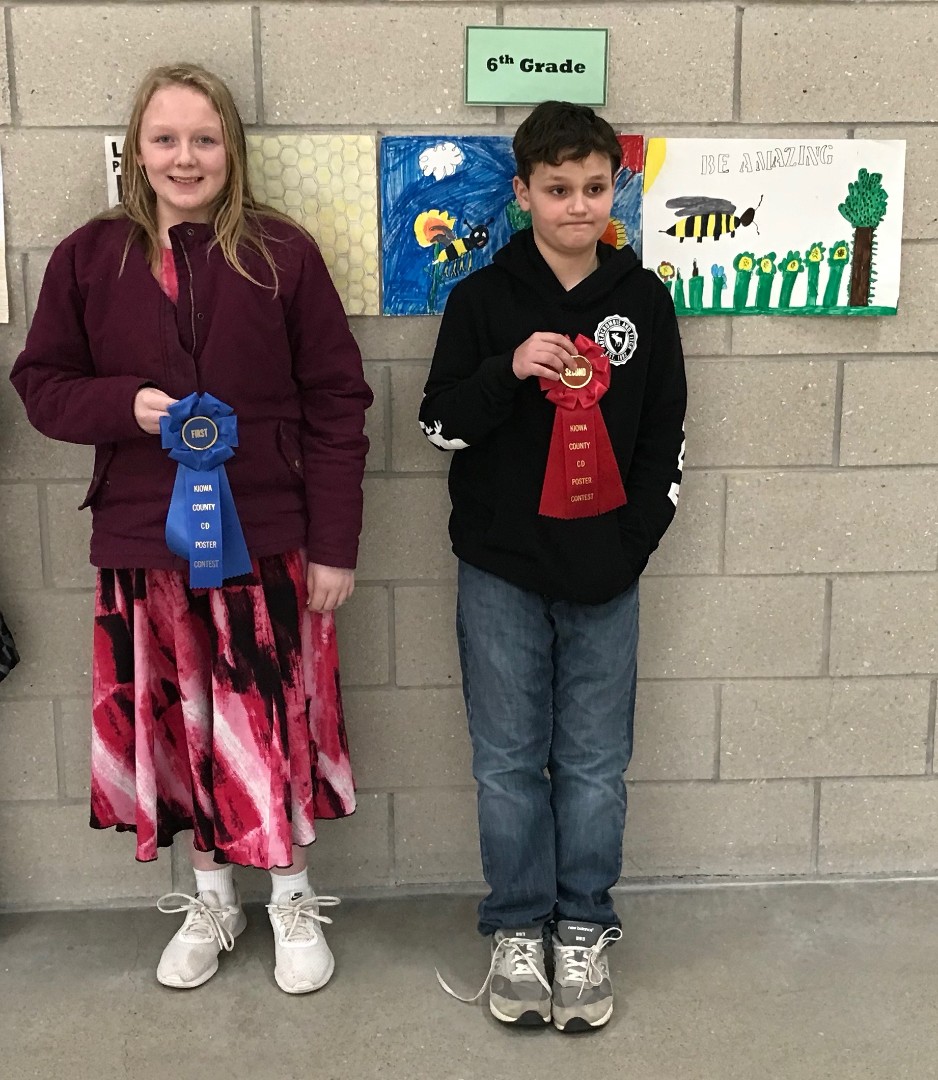 6th GRADE
1. Sara Redecop
2. Jackson Piester
3. Colton Dawson (Not Pictured)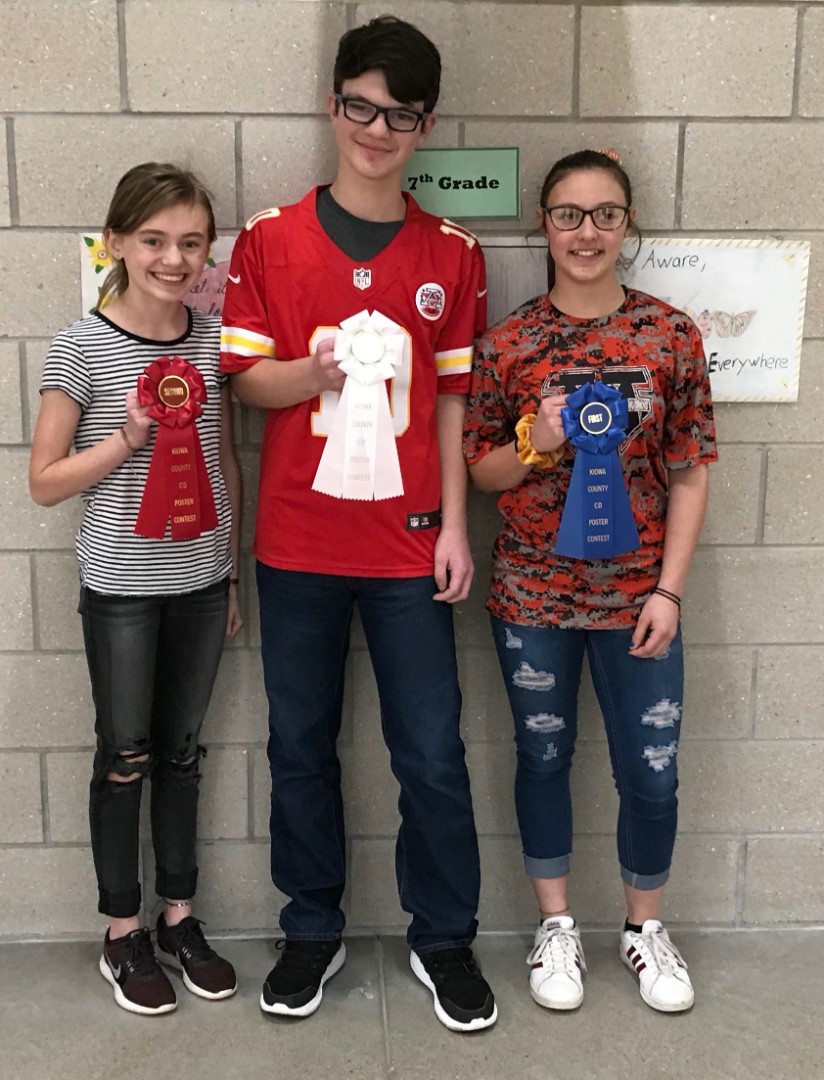 7th GRADE
1. Shyann McAdoo
2. Audrey Bunce
3. Silas Hawkins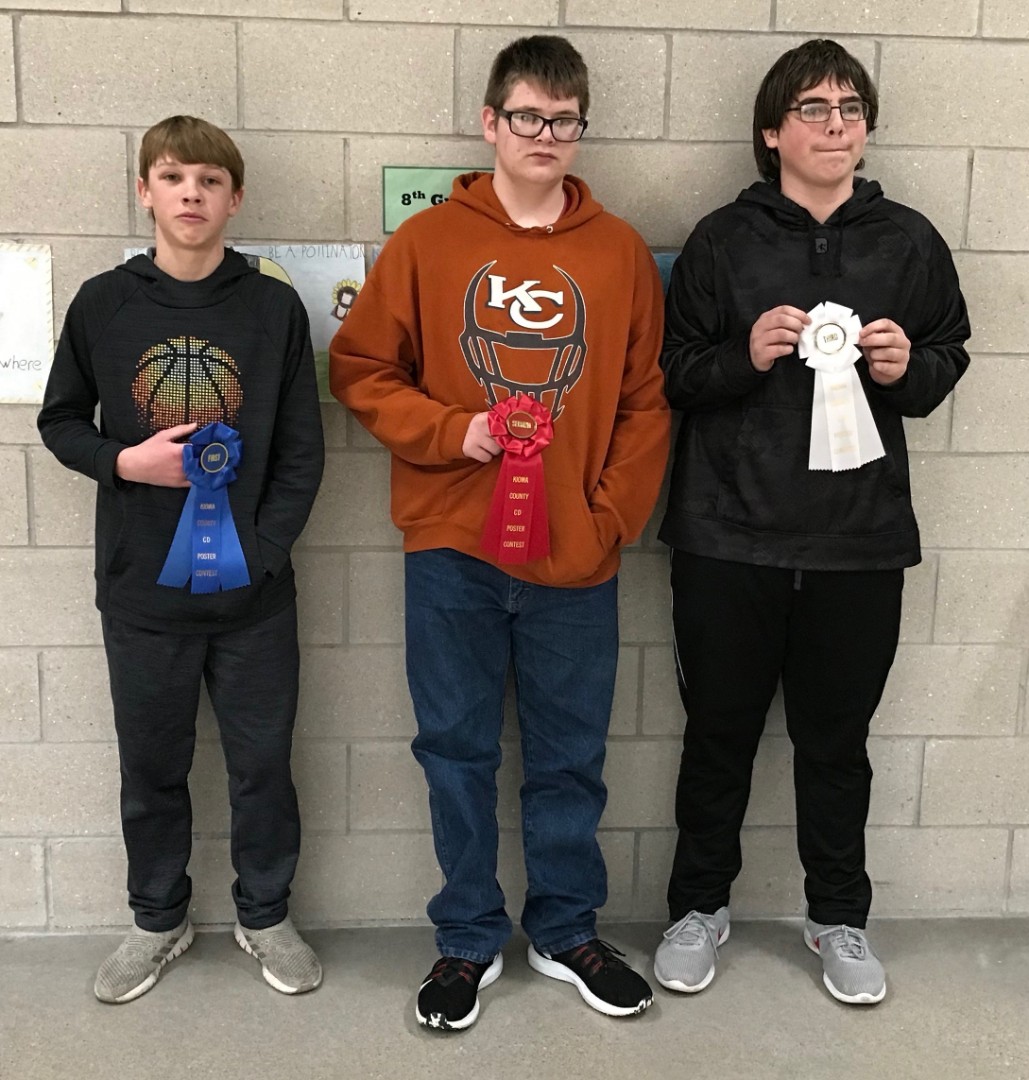 8th GRADE
1. Hunter Thompson
2. Landan Monroe
3. Dereck Mackley
5th - 8th GRADE GRAND CHAMPION
Hallie Frazier - 5th Grade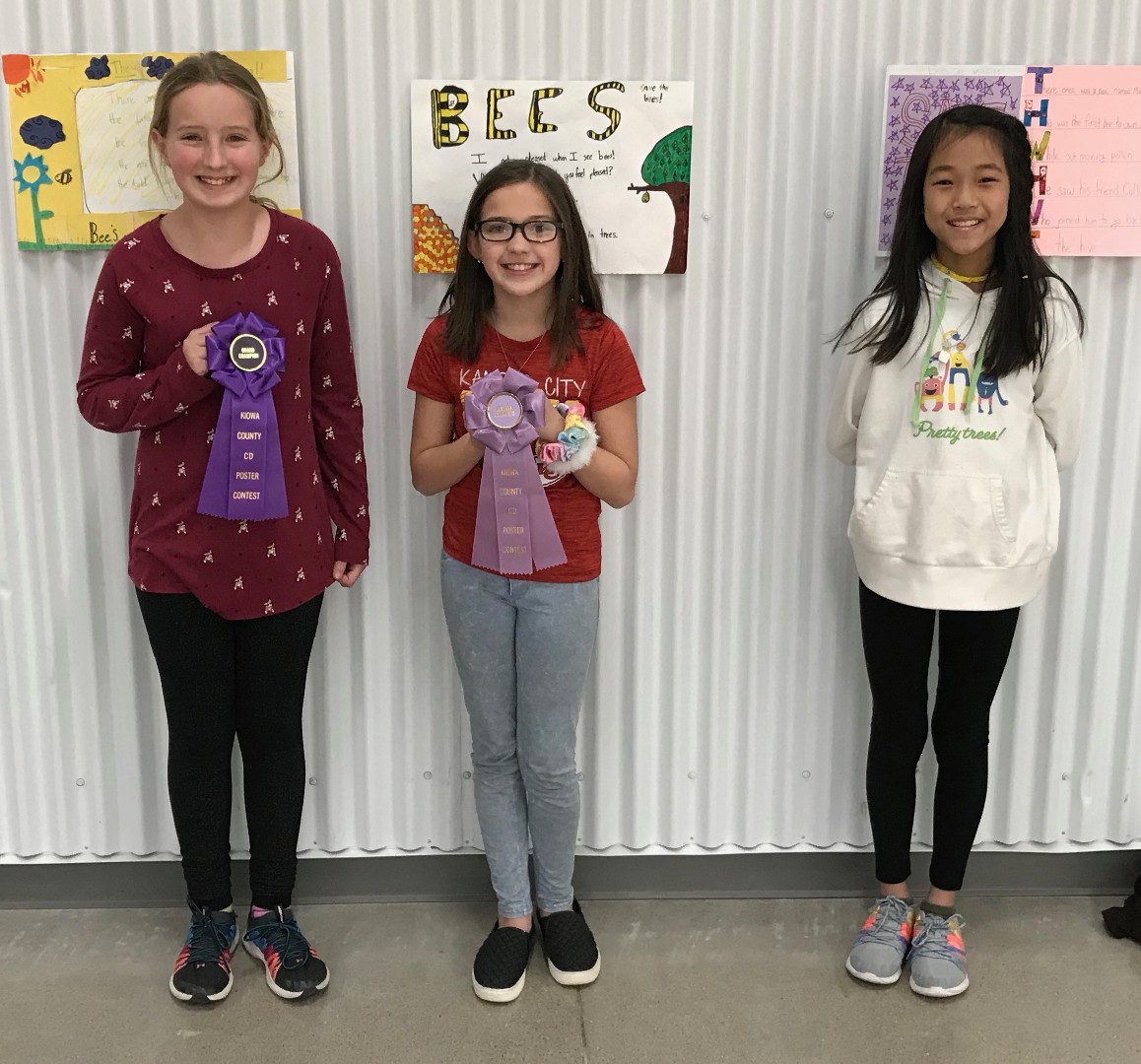 LIMERICK WINNERS
1. Amelia Barnes - 4th Grade
2. Aubree Gilchrist - 4th Grader
3. Jiwoo Chang - 4th Grader