Working...

2019 SPIAA Fall Sports All League Teams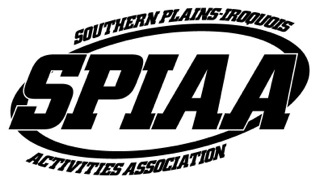 The SPIAA Fall Head Coaches have met and voted on the All League teams for the 2019 season. Every year at the end of the season the League Head Coaches gather to nominate and then vote on the players worthy of All League Honors. Kiowa County High School was well represented on both the Volleyball and Football All League Teams. The following Kiowa County students were selected to receive All League Honors this year.
Volleyball

Kellie Rhodes (First Team) Outside Hitter
Sabrina Thomas (First Team) Outside Hitter
Addi Heinson (Honorable Mention) Outside Hitter


Football

Brandon Boyles (2nd Team Offense) End and (2nd Team Defense) Defensive Back
James Brack (Honorable Mention Offense) Back
Colby Tedder (Honorable Mention Defense) Down Lineman

The full SPIAA All League Teams can be found by clicking on the following links.

2019 SPIAA Volleyball All League Teams