Working...

KCHS Volleyball Qualifies for State!
As a result of winning the Sub-State Tournament at Kinsley on October 21, the Kiowa County Mavericks have qualified to participate in the State Volleyball Tournament at Emporia on October 27 and 28. The Mavericks enter the tournament with a record of 36-3 which earns them the #2 overall seed. They will begin play on Friday afternoon at 4:30 pm versus Valley Heights. The complete pool play bracket for Friday can be found below.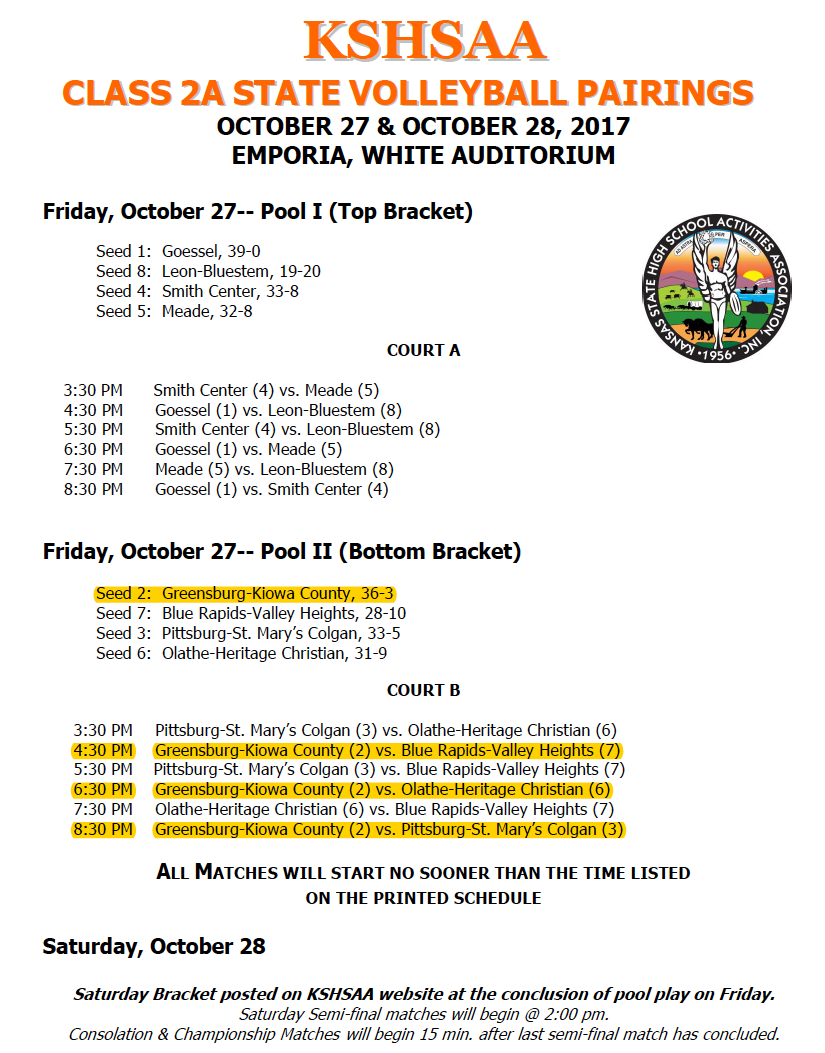 The Girls will need to finish as one of the top two teams in there pool in order to advance to bracket play on Saturday. The bracket for Saturday will be posted after the completion of pool play on Friday evening. On Saturday, the first matches of the day will begin at 2:00 pm. If possible, make plans now to make the trip to Emporia to cheer on the Mavericks.