Working...

K-5 Art with the 5.4.7 Arts Center
On Wednesday, October 29th, Stacy Barnes, of the 5.4.7 Arts Center, made her monthly visit to the school to do art classes for the elementary students. In the absence of an art teacher for our elementary school, the 5.4.7 Arts Center partners with the school to provide art experiences for students. This month, the students are learning about negative space drawing. This kind of drawing has students choose an object to create, but instead of focusing on drawing and coloring the object itself, they instead focus on the area around the object, almost creating an outline of the object. They focus on the "negative space" around the object to create their picture.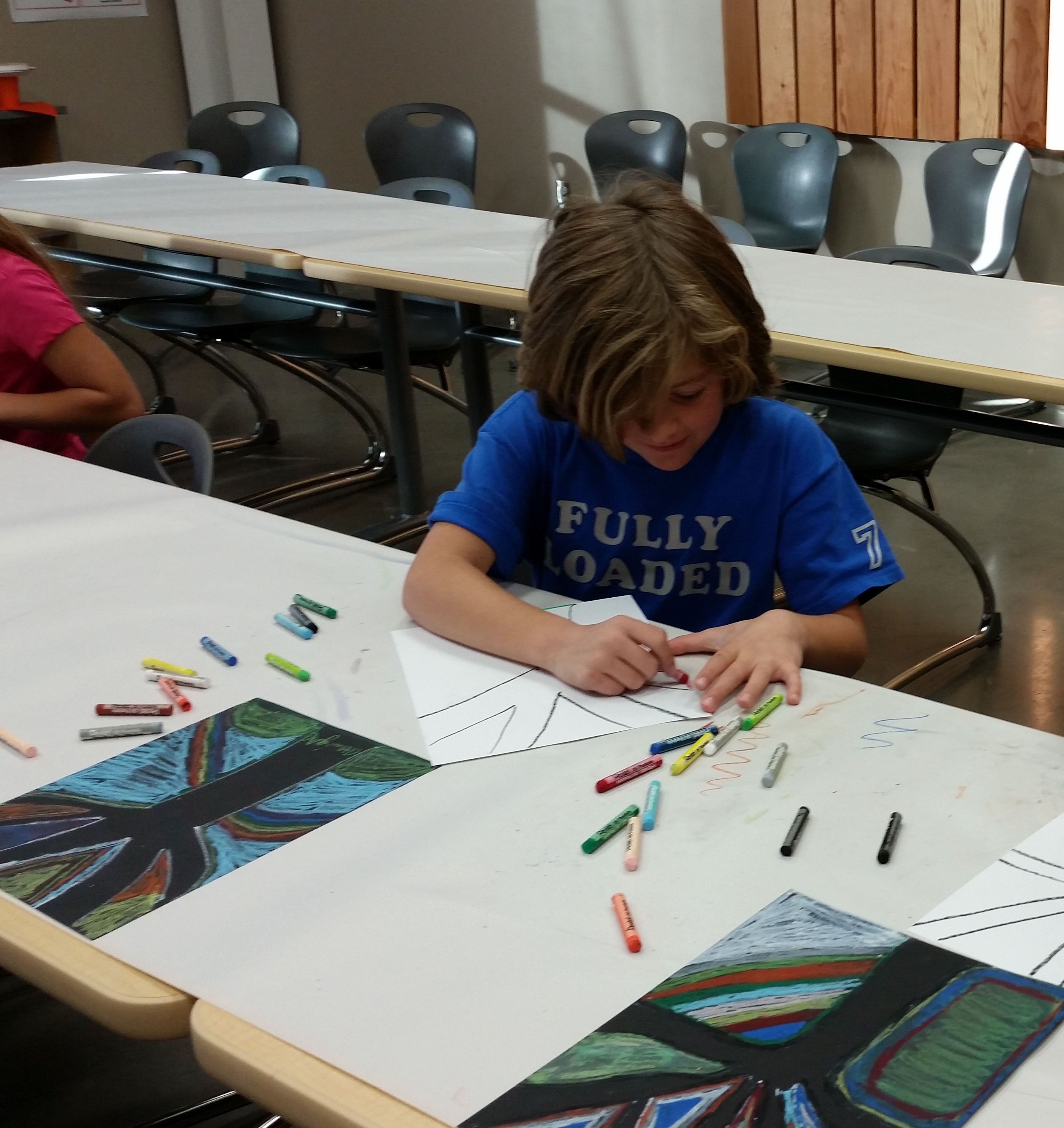 When the students were finished with their negative space drawings, Stacy brought something called "Brain Flakes." These allowed students to use their creativity to build things out of the brain flakes during the time they had left in their art class.