Working...

Kiowa County Schools District Office Position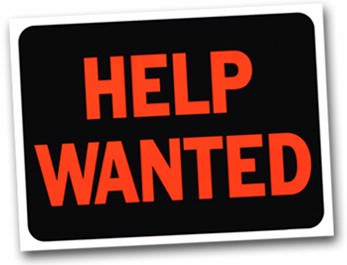 Kiowa County Schools is currently accepting applications for a District Office Treasurer position. Applications will be accepted through February 7, 2018. The link for the application can be found at the bottom of this page. An application may also be picked up at the Kiowa County Schools District Office. The application can be filled out electronically, but it will need to either be printed or sent via email. Please submit your completed application to the Superintendent of Schools Staci Derstein (sderstein@usd422.org). Interviews will be scheduled in mid to late February with a start date of March 5, 2018.
Listed below, you will find some specific information about the Treasurer position. Please contact Kiowa County Schools at (620) 723-2164 if you have any further questions about this position.
District Office Treasurer Information
Qualifications
High School Diploma or equivalent
College, or equivalent, training in accounting/bookkeeping
Terms of Employment
12 Month Classified Position
Supervisors
Superintendent of Schools
USD 422 Board of Education
Duties of the Position
Assist in maintaining financial records for the district as required by law or Board of Education policy including the following:

Appropriate bookkeeping and accounting records
District Insurance policies
Accounts Payable

Receives all moneys belonging to the District
Is bonded in an amount determined by the Board of Educations, the premium on the bond to be paid by the Board of Education
Review monthly and annual written reports as shown below and other such reports as required by law or requested by the Board of Education or the Superintendent of Schools, and which can include:

Money received and from what source
Money encumbered and expended, and for what purpose
Reconciliation of bank statements

Assist in maintaining all personnel records for certified and classified employees, and maintain the confidentiality of these records
Gather data for various reports required by Federal and State agencies
Authorized District representative for Child Nutrition Program

Processing lunch applications
Submitting monthly reports/claims

Maintain Transportation records