Working...

2017 Kiowa County Spelling Bee
The 2017 Kiowa County Spelling Bee was held on Wednesday, February 1, 2017 at the Gym in Haviland. 12 students from all over Kiowa County were on hand to participate. Raygan Heft, a Kiowa County 6th grader, came home the winner as she was able to out spell the other 11 participants. Raygan will now move on the State round of competition in early March in Hays. Congratulations to all of the participants on a job well done! The following students made up the top 3 places.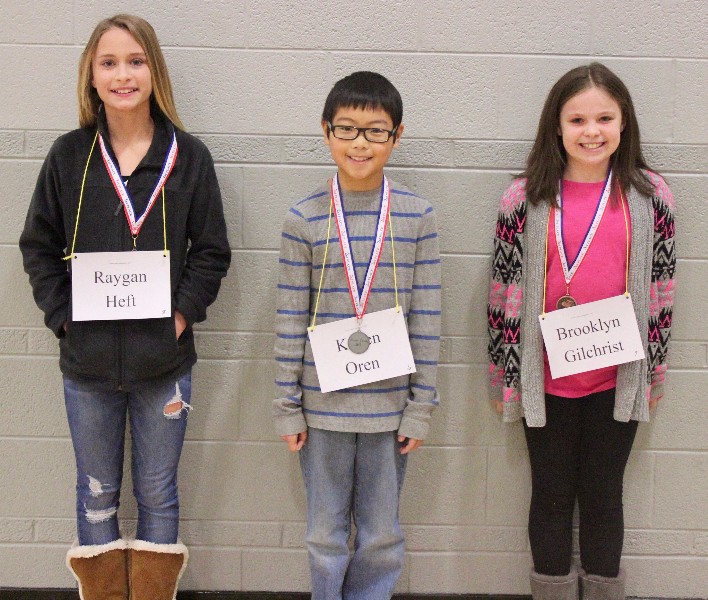 1st Place - Raygan Heft
2nd Place - Kaden Oren
3rd Place - Brooklyn Gilchrist
By clicking on the photo in the top right corner, you can see photos all of this years participants.