Working...

Kansas Track & Field and Cross Country Coaches of the Year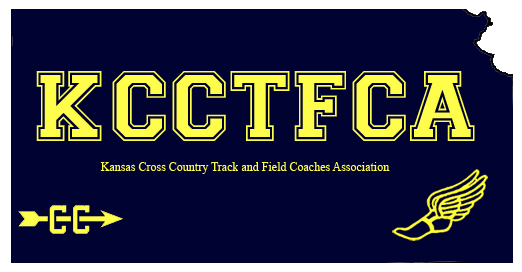 Over the past few months, Kiowa County High School has been recognized for some of the outstanding coaches that we currently have working with our students. The following awards were received by our Track & Field and Cross Country coaches.

The Kansas Cross Country and Track & Field Coaches Association (KCCTFCA) proudly announces its 2016 COACHES OF THE YEAR for Track and Field, Assistant Track and Field, and Cross Country.
A Head Boys and Girls Track and Field coach and a Head Boys and Girls Cross Country coach of the year are selected each year for each of the six classifications in Kansas. There is also recognition given to Track and Field coaches for being an Assistant Coach of the Year. These coaches will be recognized and presented their awards during the awards luncheon at the annual KCCTFCA Track & Field/Cross Country clinic held at the Geary County Convention Center in Junction City on Saturday, January 7, 2017.
The coaches were selected on the basis of achievement over the year, and their entire career. Kiowa County Schools is proud to announce that the following coaches will be receiving Coach of the Year awards.

2016 2A Boys Track & Field Coach of the Year - Travis Powell
2016 Assistant Coach of the Year for Throws - Arlen Harris
2016 2A Girls Cross Country Coach of the Year - Arlen Harris

| | |
| --- | --- |
| | |
| Travis Powell | Arlen Harris |